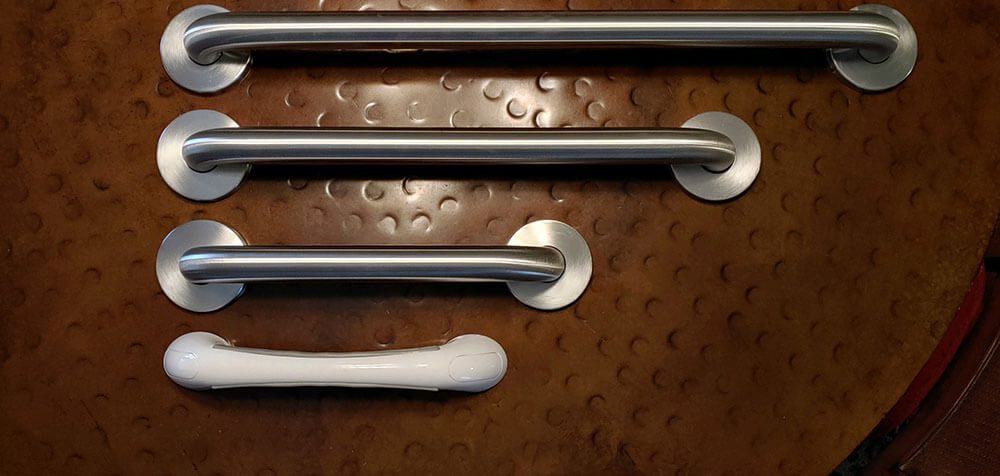 Home falls are the leading cause of death and injury for seniors 65+. Grab bars should be an elderly person's first line of defense in their home to guard against falling. Most falls are the result of slipping or poor balance problems. Having a solid safety bar to hold or grab onto can help avoid a serious injury and/or a stay at a rehab center (or worse).
Grab bars are not limited just to the bathroom. Sometimes we place them on walls adjacent to the toilet to help in getting off, in door jambs to assist stepping into the home and in home areas where a step up or down is required to access another room.
For a free phone consultation, call Jim at: 440-667-8827. Let our 16 years of counseling experience guide you as to where grab / safety bars can help you or your loved one to live more safely and independently.
Service Area
Grab & safety bar installations, sales and service are offered throughout the greater NE Ohio and Cleveland area.