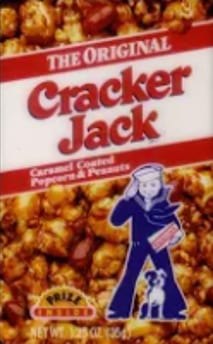 …. you never know the "surprise" awaiting you inside the tub cavity. Surprises are particularly true when cutting a tub that has been refinished with a Bath-Fitter or ReBath liner. (A bathtub liner is an acrylic mold of the tub, that is placed inside the existing tub to cover-up worn or rusted porcelain finishes.) Since custom-fit liners are more expensive, most homeowners select a straight-wall liner for their tub. And if the tub apron itself is not of a straight-wall design, this is the origin of our challenge.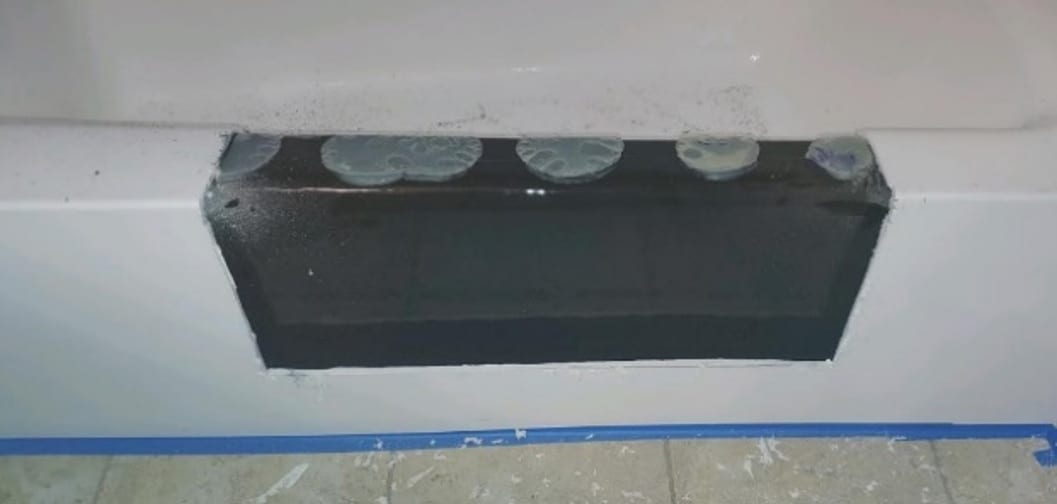 Here in our first pic, a section of a straight-wall liner has been removed, exposing a black onyx (retro 50's) cast iron tub. (The clear caulk pads on top of the apron are intended to provide some rigidity between the tub and liner.) With the tub visible, we now know that the tub apron is recessed back from the liner and that we will need to use our larger grinder to reach that section.
Pic 2 shows the cast iron section cut and removed. As you can see, the tub apron is about 1- 1½" behind the front of the liner. Wooden blocking is placed between the liner and tub to prevent the liner from potentially flexing and breaking the seal that will hold the insert to the liner. The long 2x4 extending across the inside cavity prevents the insert from flexing if stepped on.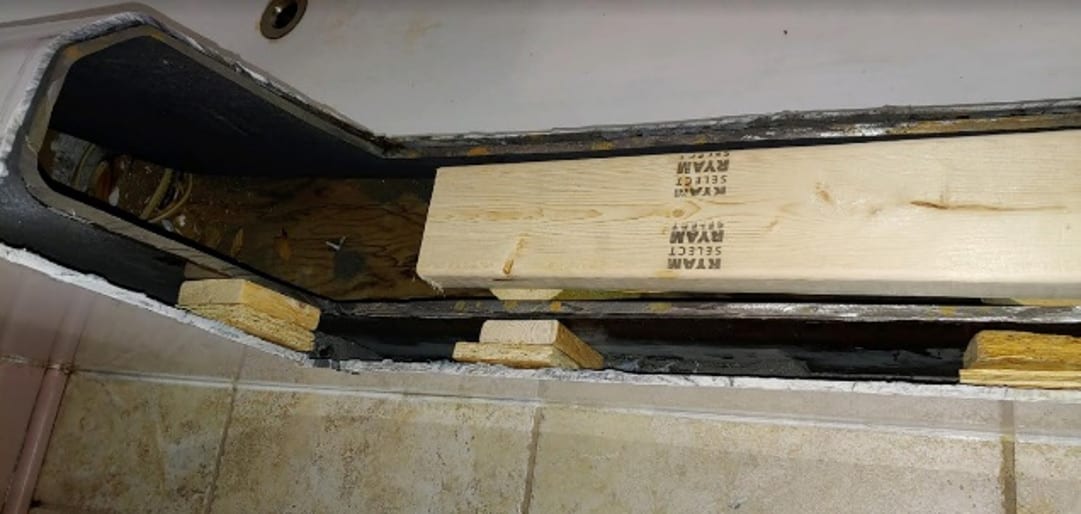 Pic 3. With the conversion finished and retrofitted with extra-deep insert, the step over into the tub is only 5".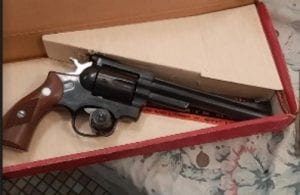 Likewise, we also incur an occasional "surprise" while doing our standard tubcuts. For example, in homes where insulation had been blown into the walls, it's not uncommon to find mounds packed inside the tub cavity. In addition to insulation, we've uncovered construction tools & debris, beer & soda cans, old newspapers, money and even a gun. (The money and gun were hidden under a first-floor bathtub apparently by someone who knew to access the tub cavity from the basement and given to the current owners.)