Reversing Your Walk-In Shower to Walk-In Bathing
For those concerned about losing their ability for an occasional bath, we offer two optional systems for reversing your tub back to bathing: the CleanCut Convertible™ and the Quick Tub® Cap. While comparably priced, there are some subtle differences as shown in the Feature Table to the right.
Unlike the CleanCut Convertible however, the Quick Tub insert can be installed and the bathing panel cap ordered later. This avoids an up-front expense and one that may never be needed. However, when bathing is required, most clients are drawn to the wider opening of the Quick Tub system, not to mention their warranty coverage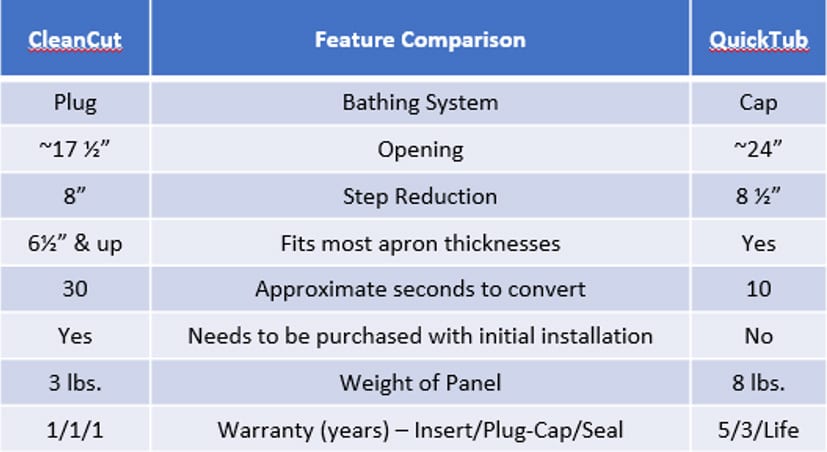 CleanCut Convertible™
Click on a photo to zoom in.
Quick Tub® Insert & Cap
Click on a photo to zoom in.
These optional light-weight removable panels retain bathing for one-bathroom households. Please specify when inquiring.