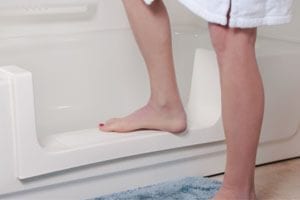 Converting most existing bathtubs into a safe and accessible step or walk-in shower can be very fast and affordable.
Our tub to shower conversion process avoids the aggravation, mess and cost of a bathroom remodel.
In just one day, we cut and remove a section from the front wall the existing tub and cap it with a step-in insert.
This lower threshold provides much safer accessibility to the bathtub's shower.
And as for affordability, when compared to a conventional bathroom remodel, tub cut cost savings can be as high as 80+%.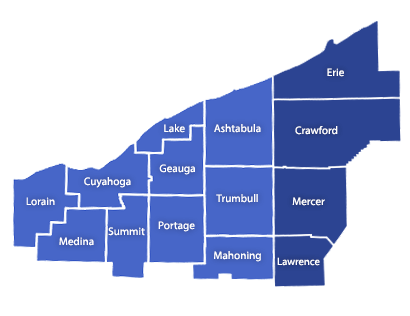 Our service area extends throughout the NE Ohio counties of Ashtabula, Cuyahoga, Geauga, Lake, Lorain, Mahoning, Medina, Portage, Summit, Trumbull and the greater Canton area, plus the NW PA counties of Crawford, Erie, Lawrence and Mercer.
Ohio Walk in Showers Photo / Idea Gallery
Click on a photo to see more pics.